The mission of the NPLA is to support, protect, and grow the Private Lending Industry. The NPLA serves as a platform where members collaborate, share ideas, and stay informed. We advise and educate the public, as well as both state and federal policymakers, on the vital role Private Lending plays in real estate markets throughout the United States.
We are the NPLA (National Private Lenders Association)—a trade organization created to represent and protect the interests of Private Lenders in America as it pertains to legislation and public policy.
We are the only industry association committed to providing its membership with representation both at the state level and in Washington, DC.
The NPLA, founded by Leonard Rosen, in consultation with other established industry leaders, exist for the benefit of all Private Lending professionals dealing in real estate based transactions.
Alpha Tech Lending
Fred Assini
CFSI Loan Management
Tom McAndrew
Brian Mingham
Cherie Ross
Corridor Funding
Jason Hirko
Jasen Miller
Direct Lenders' Insurance Services
Kenneth Quiat
Global Integrity Finance
Toby Potter
Insula Capital Group
Edward Stock
JLJ Capital
Jonathan Lewis
KÉCŌ Capital, LLC
Leila Morinaga
Cory Nemoto
Alexander Young
Lima One Capital
Dalton Elliott
Jeff Tennyson
Nate Trunfio
Liquid Logics
Alex Kaddah
Sam Kaddah
National Equity Funding
Sam Kohn
Northwind Financial
Chip Cummings
Aaron Metaj
Patch Lending
Robert Greenberg
Private Lender Law
Alisson Glessner
Darlene Grace
Jon Hornik
RCN Capital
Alan Johnson
Justin Parker
Jeffrey Tesch
Residential Capital Partners
Susan Andress
Paul Jackson
Richard Morgan
Rodeo Lending
Gregg Bernstein
Richard Katz
Secondary Wire
Larry Mullen
Secured Capital Lending
"Sam" Sarkis Chivitchian
Sharestates
Billie Adams
Stephan Leccese
Michael Ramin
Superior Loan Servicing
Barry Harari
Abranova Real Estate
Abraham Ng'hwani
Anchor Loans
Brad Chmura
Andrew Jewett
Andy Pollock
Applied Business Software/The Mortgage Office
A.J. Poulin
Archwest Capital
Tim Ganaway
Shawn Miller
Doug Perry
A&S Capital
Alexis Agopian
Martin Bedecarratz
Jorge Silberstein
Aureus Finance Group
Derrick Grüner
CJ Russell
Brittany Starkey
Bosse Lending
Ashley Lubetkin
Caballero Lender Services
George Caballero
Capital Insiders
Claudia A Zapata
Emiliano Zapata
Churchill Real Estate
Sarper Beyazyurek
CMI Financial
Kevin Fettig
Bryan Jaskolka
Mike Spero
Coldwell Banker Residential Brokerage
Philip Boroda
Corporate Capital
Brent Carlson
Equus Capital
Brian Collins
Fairbridge Asset Management
John Lettera
Fidelity Mortgage Lenders
Mark Bellgraph
George Merino
Peter Steigleder
Finance of America Commercial
Scott Hodgden
Flatiron Realty Capital
Michael Ostad
Robert Talas
Fordham Enterprises
Justin Fordham
Gem Star Capital
Raymond Knox
GoDocs
Stephen Butler
Ren Hayhurst
Gary Highland
Good Faith Funding
Anthony Broullire
HouseMax Funding
Jeff Fechter
Incenter Appraisal Management
Thomas Price
Alison Tulio
Mark Walser
Lakeport Capital
Yonel Devico
Levine Capital
Adam Levine
LNH Capital
Adonis Lockett
Merchants Mortgage & Trust Corporation
Justin Land
Moneybroker Canada
Christine Xu
Mortgage Automator
Joseph Fooks
Lawrence Schwartz
Pavel Tchourliaev
One Source Business Capital
David Marcantonio
PeerStreet
Roy Dilekoglu
Sean Feeney
Tom Hallock
PrivateLenderLink.com
Rocky Butani
RAI Group
Bette Gandelman
Realty Capital Finance
Heshy Safrin
Mark Safrin
Renovo Financial
James Gaskin
Rice Park Capital Management
Mark Filler
Roc Capital
Eric Abramovich
Michael Walden
Sherman Bridge
Stuart Denyer
Jason Hutton
Magin Mason
SilverCity Funding
Angelo Christian
Rob Lewis
Mike Postel
SkyBeam Capital
Mark Fikse
Spiegel Accountancy
Eli Smith
Jeff Spiegel
Kadidia Traore
Toorak Capital Partners
John Beacham
Eli Novey
Ketan Parekh
Wright, Finlay & Zak
T. Robert Finlay
Brett Foster
Michelle Mierzwa
WTG
(Western Technologies Group)
Jerry Jones
Industry leaders stand shoulder to shoulder with the NPLA.
Be part of history. Be part of something bigger than yourself.
With the NPLA serving as a unifying force, for the first time, the Private Lending community can leverage its collective power in an organized and meaningful way.
An NPLA membership allows Private Lenders and Service Providers the ability to take a stand alongside their colleagues in a focused effort to do good while ensuring the continued growth of our industry.
The NPLA welcomes the participation of all Private Lending Professionals and Service Providers as members.
The NPLA is structured to facilitate and encourage members' involvement, including the opportunity to serve on one of the following:
Advisory Council
Legislative Committee
Ethics Committee
Best Practices Committee
Membership Committee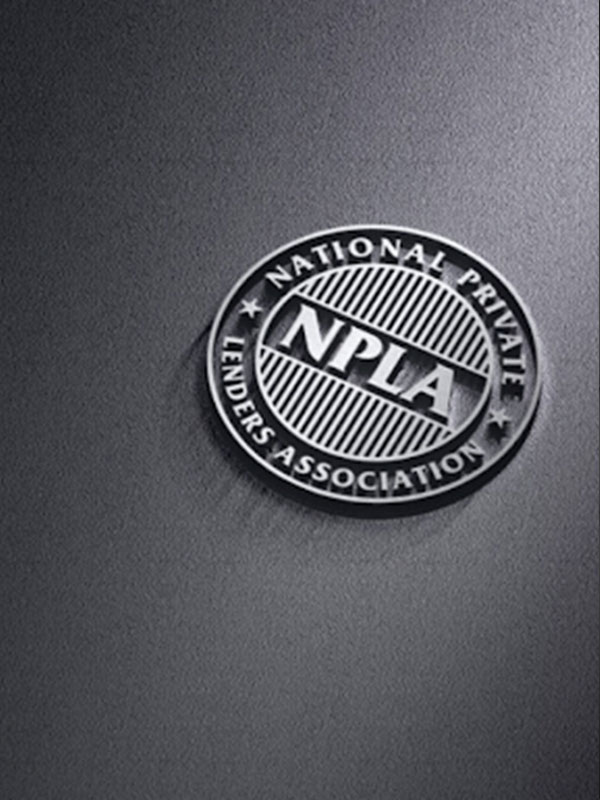 The Advisory Council is made up of the most senior leaders of the Private Lending Industry.
Ideally, the Council represents a cross-section of our memberships' demographics and expertise.
The Advisory Council serves as an unbiased sounding board for all NPLA membership and committee matters. All recommendations made by the Council are heavily weighted and integral to both present and future NPLA endeavors.
Current Advisory Council Members
Jonathan Hornik, Esq., Private Lender Law
Jeff Tennyson, Lima One Capital
Eric Abramovich, Roc Capital
Stephan Leccese, Sharestates
Chip Cummings, Northwind Financial
The Legislative Committee scouts for and monitors all state and federal regulatory changes that may affect the Private Lending Industry.
The NPLA will deploy resources where needed, upon the recommendation of the Committee, with the consensus of the Advisory Council. The importance of this Committee cannot be overstated.
Co-Chairs:
Robert Finlay, Wright Finlay & Zak
Jasen Miller, Corridor Funding
An essential function of the NPLA is to establish a set of industry standards or "Best Practices."
Once published, these standards will serve to educate our membership base, which includes experienced lenders, ancillary service providers, and those new to the industry. Some things to be addressed are fees, interest rates, and disclosures.
Co-Chairs:
Sam Kohn, National Equity Funding
Paul Jackson, Residential Capital Partners
The work of the Ethics Committee will be the foundation upon which the NPLA is built.
Crafting and articulating a code of ethics, recognized by our membership, will be vital in establishing a solid reputation with ancillary industries and the general public. As an association, the NPLA looks to put forth what will be considered the gold standard by which all Private Lenders operate.
Chair: Dalton Elliott, Lima One Capital
Vice-Chair: Peter Steigleder, Fidelity Mortgage Lenders
The Membership Committee supports membership growth by actively recruiting, retaining, and engaging members.
The committee serves as a valuable resource for both current and prospective members.
Co-Chairs:
Cory Nemoto, KÉCŌ Capital
Justin Fordham, Fordham Enterprises
The NPLA hosts several meetings and membership events throughout the year. Become a member and join us for our upcoming events in Las Vegas.
 Bi-Weekly Conference Calls
Online video conference calls, discussing market conditions, risk mitigation, and best practices.
Upcoming Events – March 2023, Key Biscayne
NPLA Golf Tournament
Saturday, March 25
Miami Beach Golf Club
1:00 pm Tee Time
Membership Meeting & Networking Breakfast
Sunday, March 26
Ritz-Carlton Key Biscayne, Miami
10:00 am – 1:00 pm
Member-Only Dinner (Following Pitbull Conference)
Monday, March 26
Marion, Miami
8:00 pm – 10:30 pm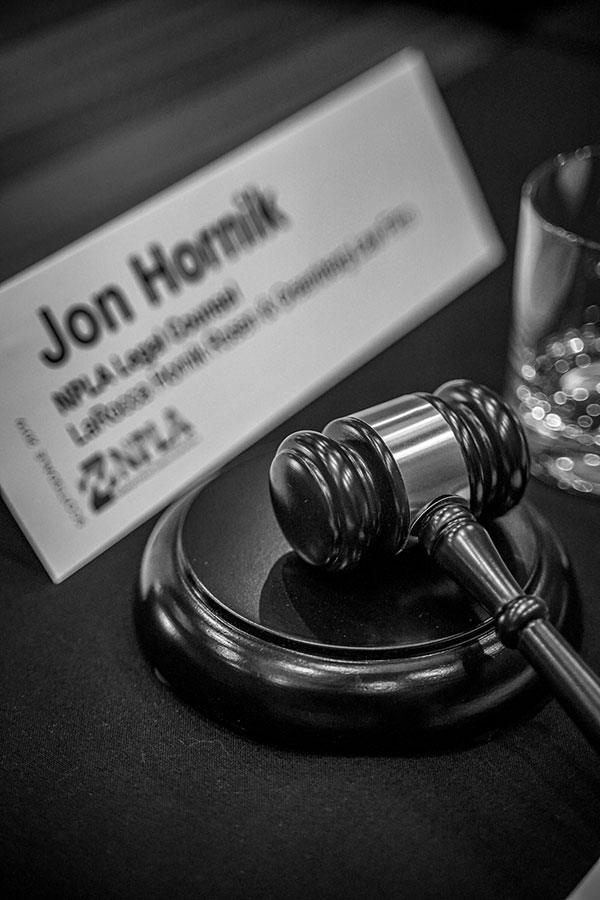 Become a Member
Attention Existing Members:
Please renew through your Membership Account in the Member Portal. There you will be able to enter your discount code.
Have your voice be heard. Join the NPLA today!
Questions? Call 202-922-9070
All credit card information is transmitted via Secure Socket Layer (SSL) technology and encrypted by Stripe, our credit card processor. At no time is your credit card information saved by our site.

Associate Membership
Membership for One

Eligibility to Serve On the Advisory Council or Any Committee

Free Admittance to all NPLA Membership Meetings

Access to all NPLA Video Conference Calls

Permission to Display the NPLA Logo on Your Company Website and Email Signature

Access to the NPLA Membership Directory

Legislative Updates

NPLA Lapel Pin
Corporate Membership
Membership for Up to Three People of the Same Company (Please note that member substitutions can only be made annually upon renewal.)

Eligibility to Serve On the Advisory Council or Any Committee

Free Admittance to all NPLA Membership Meetings

Access to all NPLA Video Conference Calls

Permission to Display the NPLA Logo on Your Company Website and Email Signature

Access to the NPLA Membership Directory

Legislative Updates

NPLA Lapel Pin
Have a question OR a pending regulatory issue you would like to alert us to?
Subscribe to the NPLA Newsletter. 
Be kept apprised of updates, future events, and membership opportunities by submitting your information here.
Speak to an NPLA Representative by calling 202-922-9070. 
National Private Lenders Association
2905 Lake East Drive #150
Las Vegas NV 89117
"*" indicates required fields