Private Lending Transactions Trending In The Right Direction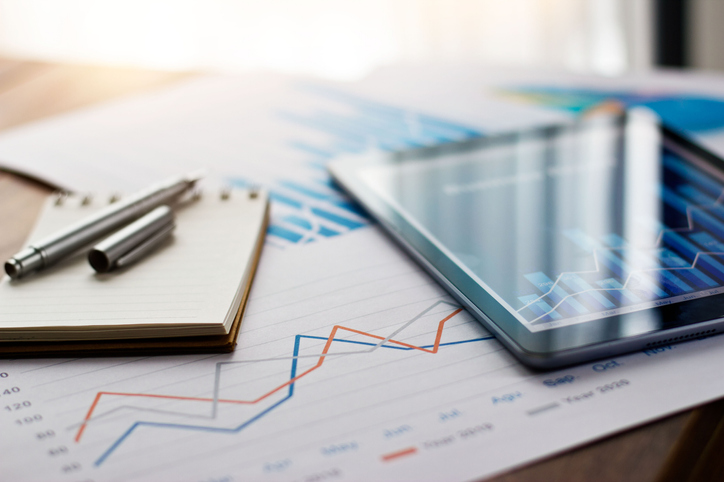 Authored by J. Andrew Damico, CEO ProDeal
Over the past few months, ProDeal has been in a unique position to witness and track the real estate market's reaction to COVID-19. Here is what we've seen based on data entered by our clients using our platform designed to manage their loan closings.
(Terms used: "deal room" refers to an individual loan; "deal dollars" refer to loan amounts.)
A Strong Q1 Brought To A Standstill By COVID-191
In March, peak deal dollars were followed by a 73% drop in April and a further 38% drop in May. Fortunately, June rebounded, with a 63% increase over May and continued recovering by 53% in July over June. From July to August, we saw a more modest increase of 11%. Net net, deal dollars increased 175% over May's bottom.
Increased Deal Activity In The Private Lending Community
In June, July, and August, the ProDeal platform recorded an increase in its usage metrics—reporting an uptick in new users, deal rooms created, and volume of documents shared. Although monthly deal dollars have not yet returned to their March highs, the significant increase in other activity across our platform points to their probable rise in the near future.
ProDeal's metrics also indicate that the private lending community remains productive as they work from home. Evidence of this comes from the fact that deal rooms created increased by 90% from Q2 to Q3, not yet counting September's activity.
From a qualitative perspective, conversations with the private lending community over the last six months provides the following takeaway:
Prepare To Double Down On Digital
Perhaps, one positive thing this slow-down has afforded us is time to step back, evaluate our businesses, and ask: "How do we emerge from this stronger and smarter?"
Today, with our newfound reliance on platforms like Zoom, e-signature, and e-notary – it is clear the vital role technology now plays in keeping a business up and running. With this in mind, private lenders with mature operations are now looking to overhaul their workflow and improve processes with these and other integrated technologies.
As the CEO of a technology-based company, I cannot stress enough the importance of this moment. Now is the time to pivot. Make the changes needed to see you through not only this disruption to "business as usual" but to better prepare for future growth. Remember, digital transformation takes time. Smart leadership recognizes this, and with the right moves made now, major dividends are just down the road.
Note:
Since January 2020, there have been more than $3.9B in deal dollars reported on the ProDeal platform2. This reflects loans in all phases of processing, including initial submissions as well as those funded and closed.
1The ProDeal Private Lending Deal Indicator (PPLDI) data index comprises a core group of private lenders that utilize ProDeal to help close commercial real estate deals.
2Not all ProDeal customers enter transaction dollar amounts in their ProDeal rooms. On average, about 35% of ProDeal customers report transaction dollar amounts in their ProDeal rooms.
Author Bio:
Andrew Damico is the CEO of ProDeal — a team of technology, finance, and legal experts on a mission to change the way the Private Lending and Commercial Real Estate community close deals. Our software platform helps lenders, lender's counsel, borrowers, borrower's counsel close deals faster, simpler and easier.