How Elections Affect Real Estate Investors – And What You Can Do About It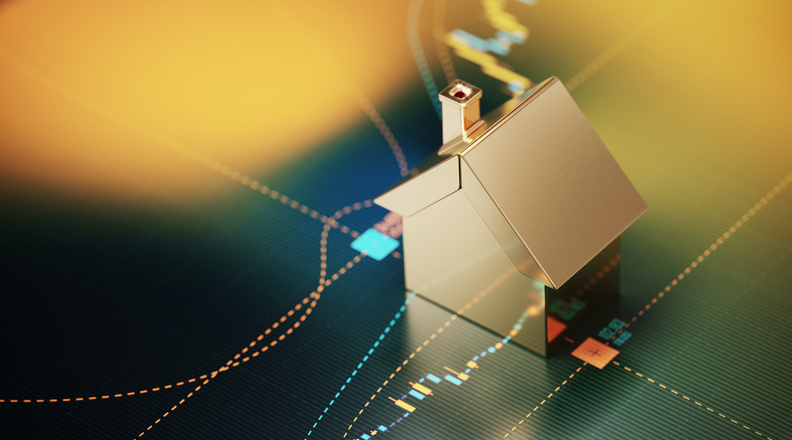 Authored by Jasen Miller, Founder and Managing Partner, Corridor Funding
Whether the presidential election results have left you elated or disappointed, it is a good reminder that you have important opportunities ahead as a real estate investor. Don't let the election noise distract you from seizing the options that are in the market now.
For example, many parts of the country are still experiencing high demand for single and multi-family residences, including the I-35 corridor between San Antonio and Austin. Home sales rose by 20.2%, and the median price rose by 9.4% in the third quarter of 2020 in this location.
Does that mean you should ignore politics completely? Not at all. While your life may not change drastically depending on who is in the White House, local and state officials have the power to affect the business climate in which you operate.
California Senate Bill 1079
Consider recent legislation passed in California. In September, California Governor Gavin Newsom signed Senate Bill 1079 into law. SB 1079 adds complicated foreclosure procedures that make it more difficult for investors to purchase foreclosed homes. Robert Finlay, of Wright, Finlay & Zak, a law firm specializing in business, real estate, and mortgage banking for the Western United States, stated: "The law is designed to help owner-occupants keep their homes, but in effect, it strikes a blow to real estate investors."
The new law gives the owner-occupant the right to outbid the successor bidder at the foreclosure sale. It also prevents investors from purchasing bundles of homes during foreclosure auctions. In addition to making it more challenging to acquire foreclosed properties, the law adds limits on post-foreclosure evictions, requiring relocation assistance and just-cause eviction in the case of a post-foreclosure eviction. SB 1079 also adds hefty fines of up to $5,000 per day for failing to maintain the properties after a foreclosure. Finlay continued, "While the goal of SB 1079 is to steer foreclosed properties into the hands of owner-occupants, the mechanism to accomplish the goal is vague and ambiguous. The legislation is ripe for abuse and litigation."
While some larger real estate investment corporations may work around the legislation (or invest elsewhere), local and individual real estate investors will be impacted the most.
New York Legislation
On the other side of the country, New York State legislators continue their effort to impose a 15-20% tax on residential flips in New York City through Senate Bill 3060. If passed, this policy will drive up the cost of housing and rent for working people throughout the city.
An Article on the Hudson Gateway Association of Realtors website explains the problem associated with this type of tax. The legislation mistakenly targets home flipping as driving up the cost of living in the city. In reality, the process of flipping drives improvements. It creates more housing options in a limited and expensive market. The already exorbitant rents and home prices would only go up under this onerous tax, and the state will ultimately pass the additional 15-20% tax onto the consumer. Senate Bill 3060 was tabled this year due to COVID-19. The bill has been introduced multiple times, and it is expected to return.
If you live or invest in an area where housing prices are on the rise, don't be surprised if you see similar legislation in your area. When an industry is booming, it becomes a target for taxation.
How to Maintain a Strong RE Investing Environment
There are three things you can do to help maintain a robust environment for real estate investing.
1. Stay Informed. Be aware of the policies your local legislators endorse. Let them know that they can earn your support by enacting business-friendly policies that help your community grow. Instead of punitive policies that stifle investing and the real estate market—support pro-business candidates at the next local and state election.
2. Become part of a bigger industry group to amplify your voice. Leaders at Corridor Funding are active in the National Private Lending Association (NPLA). The NPLA aims to protect and grow the private lending industry. The association helps educate state and federal policymakers about the vital role private lending plays in real estate markets.
3. Remember that the real engines behind the U.S. economy are its people. American ingenuity and hard work will continue to propel the country forward. Private lending and private investment will continue to provide a foundation for growth and opportunity, regardless of who is in the White House, Senate, or Congress. There's a tremendous opportunity on the horizon for real estate investors.
Author Bio:
Jasen Miller is the Founder and Managing Partner of Corridor Funding — the go-to lender for real estate investors. Corridor Funding serves hundreds of loyal real estate investors in Texas, Missouri, Kansas, Tennessee, North Carolina, South Carolina, Georgia, Tennessee, and Florida.